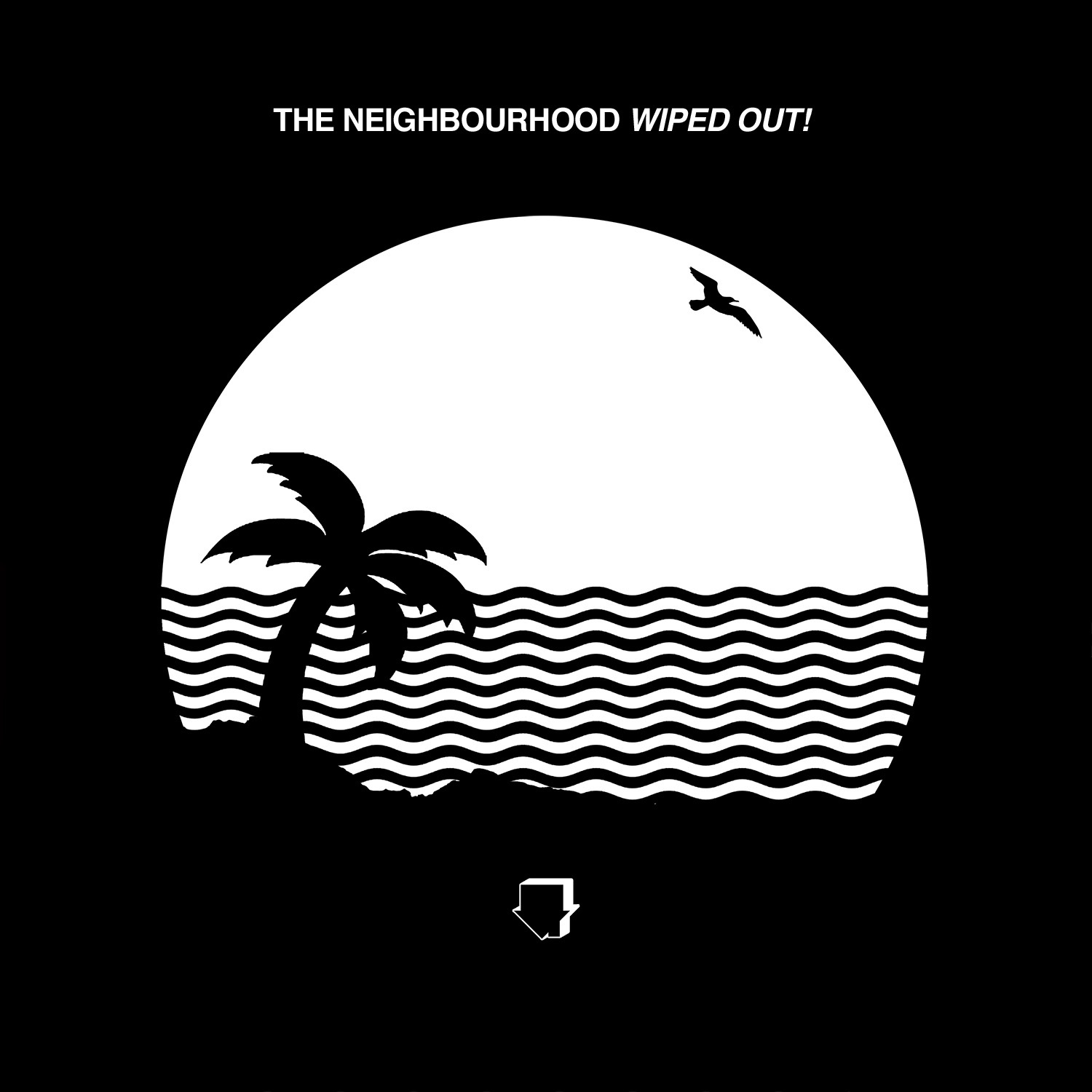 I have a confession to make. I love Pop/Alternative-Rock bands. It's something about them that made me go into a Hollister clothing store and just sit and read a magazine for a minute when I used to go to malls. If I meet an avid Rock fan, I'll say I like Tame Impala. The psych rock band is my safety answer. It's like bringing up Killer Mike to a backpacker when you are a Future fan. I've been a fan of the genre ever since I first heard No Doubt. This fandom led me to watching TRL for the latest videos from Blink 182, The Offspring,  SmashMouth, and of course, Fallout Boy. While I'm waiting for Fun! to get back together, my favorite band right now is The Neighbouhood.
The Neighbourhood is a collective of five from Newbury Park, California, led by singer, Jesse Rutherford, that love their visualettes and everything about them black and white. Their song, "Female Robbery" made its rounds around the internet at the end of 2012. They broke through to mainstream with their single, "Sweater Weather." Their debut album,' I Love You' was released April of 2013 and since then I have been a fan.
Similar to Chester French, they released a mixtape, titled '#00000 & #FFFFF' to build anticipation for their next project that featured multiple appearances from rappers. Raury, Skeme, Casey Veggies, Maco, Dej Loaf, Danny Brown, French Montana, and YG all made appearances on the Don Cannon/DJ Drama hosted tape. Visuals from that project, touring, and a surprising appearance doing a cover on YG's biopic soundtrack, 'Blame It On The Streets' has keep them in the public eye for the last two years.
In September, they announced their return with their first new single, "R.I.P. 2 My Youth" and teased a new album for release in October called, 'Wiped Out!' (I kind of prefer the teaser video by their frequent videographers, ENDS, because I played it so much and the concept is simplistic.Fortunately, when you have Hype Williams behind the lens it all works out.) Following two more preview cuts, "The Beach" and the title track, the sophomore album is available for me to enjoy, but I thought I should get y'all familiar first. Listen and enjoy.
iTunes: http://smarturl.it/WIPEDOUT
Spotify: http://smarturl.it/WIPEDOUTsptfy
Apple Music: http://smarturl.it/WIPEDOUTapple
Amazon: http://smarturl.it/WIPEDOUTamz
Follow The Neighbourhood:
http://thenbhd.com
http://facebook.com/thenbhd
http://twitter.com/thenbhd
http://instagram.com/thenbhd
Currently performing on 'The Flood' Tour